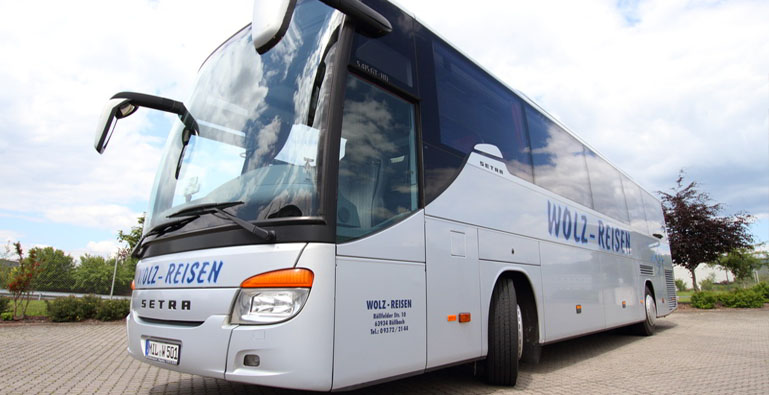 Our bus company:
1960
In 1960 Luitpold Wolz founded our bus company. The vehicle fleet at that time included two VW busses, that were used for rental and transport service. At that time went to the Albertwerke to Klingenberg/Trennfurt.
After a fiew years later, a 45-seats Mercedes Benz bus was added.
1970 - 1990
In the years 1970 - 1990 our company has grown constantly.
---
1992
1992 the company founder Luitpold Wolz has passed. He was 64 jears old.
So since then his son Ralf Wolz continue their company.
---
Today:
Today the company has 5 busses with 49/50 seats.
Our experienced drivers taking care of our costumer and bring them safely to their destination.